Here at KGHL, We work for YOU and YOUR NEEDS. Over 90 Years of history and experience is here to help your business!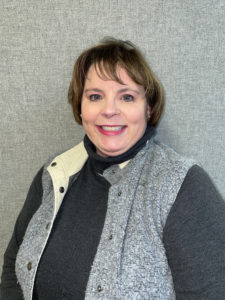 Jennifer Stanton
Marketing Specialist
Why KGHL?
790 AM & 94.7 FM KGHL – Known as The Mighty 790 – offers a rich and vibrant 90 year broadcasting history.
We are not just a radio station, we provide:
Community Events – On-Air and On-Line Community Calendar Events Every Single Day PLUS Frequent Interviews with Nick Tyler.

TWENTY County seats, Fairs, Hometown Organizations

Jobs, Business and Workforce Promotion – Chamber Leadership, Jobs Jamboree, Billings WORKS Promotion, Youth Business Tours
Montana State University Bobcats – Broadcasting Games, Fun Bus to Agricultural Weekend Game in Bozeman
Agricultural Content 24/7 – Northern Ag Network's Flagship Broadcasting Station, Providing Ag News to listeners in Montana's #1 Industry
Classic Country – The best of Country Music, Concerts, Forsyth Bus Event, R.I.D.E., Red Ants
KGHL offers many programming advantages:
Hourly National CBS News
Local Weather with Ed McIntosh Twice Hourly
Regional News Broadcasts 5 Times During Drive Time
14 Agricultural Market Programs from 6A to 7P
If you'd like to become apart of the KGHL Family, experience the benefits of radio and agricultural advertising, contact us at the choices above!