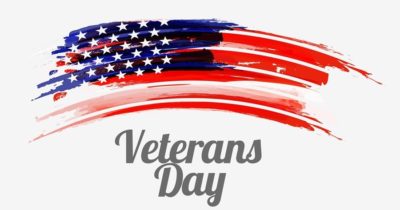 Incase you missed it, KGHL turned Veterans Day into a week-long affair! Just check out the amazing list of coverage below, and listen to our Special Feature from Voices of Montana with Tom Schultz! He brought legendary radio host Lonnie Bell on the program for Veterans Day.
Musical Tributes!
4-hour Veteran's Day Special LIVE Sunday show by Ed McIntosh with audience song requests
3-hour special feature "Songs of the Patriots" by Rick Jackson on Country Classics
Special Music and tributes LIVE in the Nick Tyler Morning Show on Veteran's Day November 11th
2-hour Grass Roots Gold chronological history and songs of American Soldiers and the battles they fought
Local Veteran Interviews!
DeeDe Baker of Dog Tag Buddies helping Veterans to adopt and train Service Dogs from animal shelters
Maria Rivera, Director of Operations, American Legion Post 4, 1540 Broadwater on Veterans Day events
Tammy Lucas – Citizens 4 Our Veterans, Huntley – fundraiser and services they provide
Chuck Carrol with VFW Post 6774 in Billings Heights
Doug Bell, Veterans Outreach Program Specialist, Billings Veterans Center, Birthday of the U.S. Marines
Joseph Schumacher, Director of Veteran Services at Montana State University, Veterans Support Center
Jerry Hudson of VFW Post 1634, 4242 State Avenue, Billings
Chris Grudinski of Veteran's Meat Locker providing processed meat donated by local hunters
Jill Herold – Yellowstone CattleWomen teamed with No Person Left Behind Outdoors to provide a free local big game hunt, meat processing, cattle ranch riding experience, and Dinner event for a Veteran
Special live Guests on "Voices of Montana" with Tom Schultz!
Dustin Frost, Director of the Veterans Business Outreach Center, best practices for hiring
Susan Schald – Yellowstone Valley Chapter of the Society for Human Resources Management
Army Ranger, Blake Furhiman, of the Veterans Navigation Network
Warene Wall, Montana Chair of the Elks Foundation National Veterans Committee
Navy World War II Veteran Lonnie Bell, and his song about the Battle of Midway
On-Air Messages!
Dozens of 30-second Tribute spots from 12 local Sponsors airing from November 4-11:
2ND SHIFT                               KR RAUCH                   NEMONT                                 VALLEY FARMERS SUPPLY
FROSTY REAL ESTATE              BARNHART FAMILY     BRIGG'S DISTRIBUTING           THE NORTHERN HOTEL
C&B OPERATIONS                   AARP MONTANA           YVEC ELECTRIC CO-OP            HUNTLEY PROJECT MUSEUM