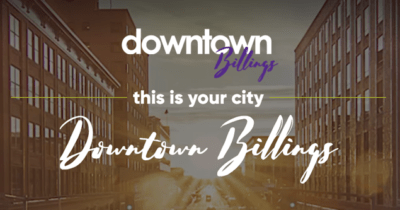 The 29th Annual Strawberry Festival scheduled to take place in downtown Billings under Skypoint at N. Broadway and 2nd Ave. N. on Saturday, June 6, 2020, is postponed. It is unlikely that large group gatherings will be allowable in time for the June date. The festival will be rescheduled, as of now, for Sunday, September 13, 2020, from 9:00 am – 4:30 pm. This annual community event is put on by the Downtown Billings Alliance (DBA), an organization made up of multiple nonprofits that promote and advocate for a vital city center through programmatic and place-making elements like event management, public art, green space development, business development, and downtown beautification projects. The effort to slow the spread of COVID-19 has temporarily halted the anticipated spring and summer event season not just in our City and State but across the nation. The DBA is closely monitoring and adhering to the COVID-19 directives and recommendations from Montana State officials and the Yellowstone County Health Department.
DBA Events Director Lindsay Richardson says: "I can guarantee the community that we are just as devastated as they are that our spring and summer event season may not go on as scheduled. The September date is our best-case scenario right now to be able to bring the 2020 Strawberry Festival to our community. With so much changing so quickly, we are remaining as flexible as we can and looking for ways to continue to bring fun downtown activities to our community, within the social distancing guidelines put in place by the Center of Disease Control (CDC) and in compliance with Governor Bullock's phased approach to re-open the state."
The Strawberry Festival is downtown's largest street festival that includes over one hundred Arts & Crafts booths, food trucks, live entertainment under Skypoint, and the crowd-pleasing, sixty-five-foot strawberry shortcake prepared by the Chefs & Cooks Association of Montana. The event draws over three thousand people to the streets of downtown Billings, making it a highly anticipated event for the brick and mortar businesses, festival vendors, and the greater Billings community.
The DBA coordinates a number of large community events throughout the year, including the St. Patrick's Day Celtic Fair and Parade, Alive After 5 summer concert series, HarvestFest, the Holiday Parade, and Christmas Stroll.
"We really do hope to host all of our summer events this year. We thank our downtown community for their positive outlook and encouragement while we continue to keep the community's safety as our first and foremost priority." Richardson adds.
For more information about the DBA and their events, visit downtownbillings.com