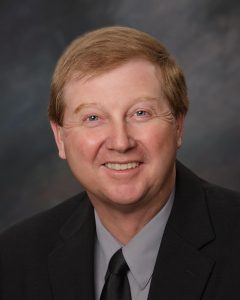 From the Billings Chamber of Commerce:
The Billings Chamber is excited to announce that the 2020 Agricultural Excellence Award sponsored by Stockman Bank will be presented to Allen McCormick, Senior Vice President and Chief Credit Officer of Little Horn State Bank at the Ag Appreciation Celebration on January 31st. This award is presented to an individual, organization or family who has made a significant impact in the local agriculture industry. McCormick, a longtime agricultural advocate, was a clear choice among a competitive field of nominees.

Allen McCormick has been a member of the Billings Chamber of Commerce Ag Committee for over 30 years, and for over 25 years with the Montana Bankers Association Ag Advisory Board, Montana Ag Lenders Range School Board, Yellowstone County 4-H Foundation, and is past president of the Montana 4-H Foundation. You can read more about Allen and his contributions to the farm and ranch community by reading our ARTICLE HERE.

McCormick will receive the award during the 2020 Ag Appreciation Celebration presented by the Billings Chamber of Commerce and Yellowstone Valley Electric Cooperative. The event, featuring comedian Rik Roberts, will be held Friday, January 31, 2020 in the MetraPark Pavilion. The event includes a cocktail hour, prime rib dinner, comedic entertainment, prizes and the Stockman Bank Agricultural Excellence Award presentation.