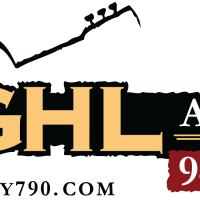 KGHL is your "Ranch Rodeo Radio" station!…proud to be the long-time Media Sponsor of the NILE Ranch Rodeo Finals in October!
The first area Ranch Rodeo has been held, and the first team is now qualified for the NILE Ranch Rodeo Finals on October 12th!
Billings, Mont.– Sunshine and blue skies made for a great weekend in Custer, Montana, where the re-scheduled 2019 Custer Ranch Rodeo brought a lot of smiles and a great competition. Twelve teams competed in Wild Cow Milking, Team Branding, Team Penning, and Doctoring, but only one team will continue on to the NILE Ranch Rodeo Finals in October.
The results are in, and the S Ranch Team won Custer Ranch Rodeo!
The S Ranch was founded in 1948 by John R. Scott, Jr, and it lays south of Billings in Big Horn County between Pryor and St. Xavier.  In the rough foothills of the Pryor Mountains, the S Ranch runs a 5,000 head cow/calf operation of commercial Black Angus cattle, and also breed and raise American Quarter Horses.  
Congratulations to the S Ranch Team that included Sarah and KC Verhelst, Chase Gauger, and Sky Grant.
On top of being the winning team, the S Ranch also won almost everything else!  Including the Team Stockmanship Award,…Sarah Verhelst was awarded Top Cowgirl,…Sky Grant was Top Cowboy,….and KC Verhelst's horse was the Top Horse
The S Ranch Team, along with nine other teams, will be invited to compete at the NILE Ranch Rodeo Finals on October 12, 2019, in Billings, MT.