On April 26th, Darryl Worley will be announcing his brand new album, Second Wind: Latest & Greatest.
The 15-track album offers fresh takes on his past Number 1 hits such as "Have You Forgotten"
"Who would've ever dreamed that I'd still be doing this after all these years," says Darryl. "I'm not totally certain, but I think the music could be better than ever. This record is something unlike anything else we've ever done, and I know you're going to love it. I hope y'all have as much fun listening to this new stuff as we had making it."
The Album is available for Pre-Order now, with the full song list below. Check it out!
Second Wind: Latest & Greatest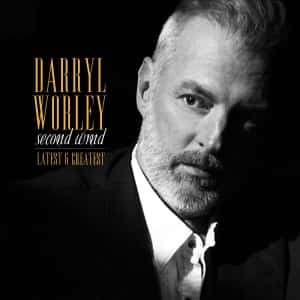 1. "When You Need My Love"
2. "Good Day to Run"
3. "Second Wind"
4. "Family Tree"
5. "Tennessee River Run"
6. "I Miss My Friend"
7. "Awful Beautiful Life"
8. "Have You Forgotten"
9. "Lonely Alone"
10." Whiskey Makes Me Think About You"
11. "The Night (Sure Looks Good on You)"
12. "It's Good to Be Me"
13. "Do Something Good"
14. "Running"
15. "Working on a Love Song"