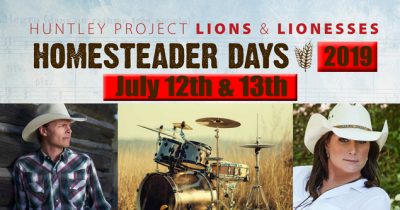 For the 55th year in a row, Homesteader Days are back again this July 12th and 13th. Bethany Hein, with the Huntley Project Lions Club, stopped into KGHL to recap the prior year event, give us an idea where the profits go, and clue us into the upcoming celebration. Take a listen below!
For more information on Homesteader Days, check out http://HPLionsClub.org
Thanks again to Bethany Hein and The Huntley Project Lions Club!