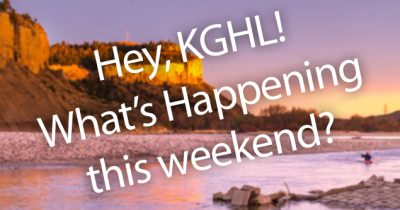 It's the weekend! Yabba Dabba Doo! Here's your recap from the KGHL Events Calendar.
Saturday, February 2nd:
Black History Month Film: Something New @ The Billings Public Library 11am to 1pm
Sip & Sketch @ Montana Audobon Center from 4 to 6PM
Chitchat & Confections @ This House of Books from 4:30 to 6PM
MT State Men's Basketball VS Montana 6:30PM
Billings Symphony presents Motown Magic 7:30PM to 9PM
Sunday, February 3rd:
Kissing Booth Photo Event @ Rimrock Mall 10AM to 7PM
Have a great weekend!