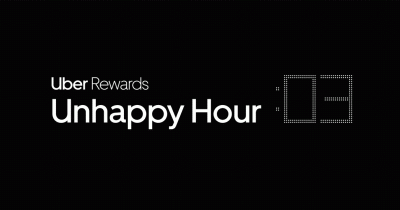 Fans in Boston and LA are going to be cheering their hearts out on Sunday. But when that final whistle blows, the confetti will only fall for one team.
This Sunday, Uber Rewards members in the losing city get free* rides for 60 minutes after the game. Uber Rewards keeps life moving when life gets in the way, like when the saddest fans on earth just want to go home and cry a little.
How to get that sad, sad ride home
If you live in Boston or LA, open the Uber app on gameday and tap the Unhappy Hour message at the bottom of your screen. You'll see the promo code for your city to apply in the worst-case scenario that your team loses. If you're not an Uber Rewards member yet, you can tap to quickly sign up.
After the game ends, open the Uber app, apply the promo code in the Payments section of the menu, and request a ride.
The Unhappy Hour is only valid for UberX, UberXL, UberPOOL, Express Pool and WAV trips.