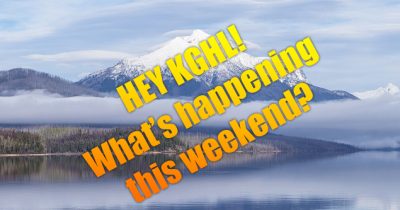 Honestly, this weekend isn't chock-full of happenings.. That we know of. If you have events, or know of events in the future… Submit them to us on our Events Calendar (Click Here).
However, we still are listing what IS happening this weekend (Saturday… Sunday seems to be a "get the laundry done" kind of day):
January 26th:
Be safe, have fun and enjoy the weekend from the staff at The Mighty 790 & Northern Broadcasting!