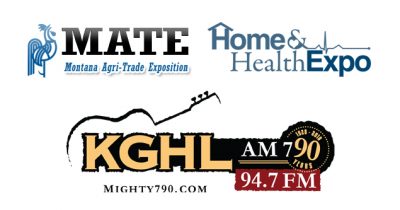 It's arriving to Billings SOON, the 2019 MATE (Montana Agri-Trade Exposition) Home and Health Expo. February 14th through 16th at Metra Park here in Billings.
With over 125,000 square feet of exhibit space and over 14,000 attendees, the Montana Agri-Trade Exposition (MATE Show) and the Home & Health Expo is the largest agricultural trade show event of the year in Montana. Everything from registration to move out is handled smoothly and professionally by the friendly staff during the 3-day event.
The 43rd Annual MATE Show and Home & Health Expo will be held February 14, 15, 16, 2019. Hours are Thursday and Friday 10 a.m. to 6 p.m., Saturday 10 a.m. to 5 p.m. These dates have proven to come at a perfect time for both shows. Farmers, ranchers, and agribusiness people are making buying decisions for the coming season which makes the MATE Show a prime location to market your business and/or services. For the Home & Health Expo, the first of the year always brings a sense of renewal towards health, fullness in living, and plans for the New Year.
Exhibitors filled the 75,000 square feet of the Expo Center and Montana Pavilion at MetraPark with 600 booths. Over 14,000 farm/ranch people across the region and Canada visited the show.
The Montana Agri-Trade Exposition (MATE) and Home & Health Expo shows are held in beautiful Billings, Montana. Centrally located, and with excellent accommodations, Billings is a great host for the Northwest's largest agricultural trade show and accompanying health and home show.
Be sure to swing into 600 1st Ave North here in Billings, the KGHL Studio Address, for your tickets to the MATE show! Remember, tickets are FREE, but same day entry costs $7. You can also print your ticket from our website, click the images below!